Who We Are
Working in partnership with reputed global organisations, Databox 360 ensure truly bespoke cyber security and risk consultancy.
Our services are like no-other and are designed to cover new-generation risk in the simplest of ways.
Our Mission
"Our mission is to engage, educate and protect the UK and global economy from the next generation of risk- Cyber.
We aim to set a standard of excellence within the field that the market will struggle to contend with. Complex solutions, simplified".
Our Vision
One of the fastest growing innovator of cyber awareness, training and protection in the United Kingdom. Utilising products and services that the UK just hasn't even entertained, wholly. Our technology is next generation, our mentality is next generation and we are protecting our next generation.
About Us
Databox offer a 360-degree protection within your business to guard, defend and support you in maintaining the highest level of cyber security protection in your business or organisation.
The Next-Generation of risk is digital and by default, every business in the UK is digital. In nearly every business we work with we find archaic processes, operations and systems that just won't suffice should the worst happen.
Databox 360 offer scalable, intelligent yet simple solutions and services. Working with companies big and small, our technology partners and expert, friendly staff are here to bring your business to the 21st century for your all-round Cyber Security.
How we can help
We support any business within any sector
National & International presence
Cost Effective, scalable services & Solutions
No obligation Cyber Health-check & Proposal
Contract, Full-Time & Part Time Cyber Security Experts on hand 24/7
Internal CISO & DPO Qualified Auditors & Certifiers
Payment Plan options for large, complex scale requirements
We specialise in:
-Education, Communication & Training staff; Reducing Cyber Breach & Ensuring Data Protection
-Offering Outsourced Data Protection Officers (As a Service) as well as Chief Information Security Officers (As a Service)
-Partnered with the leading Cyber Insurance companies on the globe
-Data backup, business continuity and disaster recovery
-ISO27001 Accredited Auditors
Databox 360 Founding Partners
"Our founding vision for hiring was simple. We only appoint individuals with a mirrored passion to that of our own". – Nikhil Kamboj
Toni Dines
Founder – Databox 360 Ltd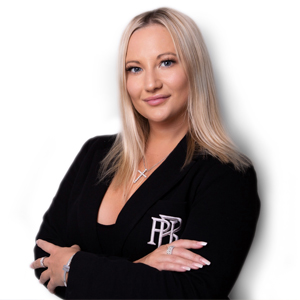 An expert within the professional risk sector, Toni Dines has 15 years' experience within SME and corporate risk. As a professional risk broker and Founder of several successful businesses, Toni also established a specialist recruitment agency, Boxtree. With cyber security talent management at the forefront of the IT division. Our Co-Founder comments; "With Data Theft, Fraud and Cyber-attack number 4 and 5 of the top five Global Risks, it's time that Cyber Security takes precedent in all businesses, big or small. With Extreme Weather and Natural Disaster at the forefront of global risks, the UK are at a pivotal phase of implementation against cyber-attack."
Simply put, if you have computers or devices in your business, you need to engage with Databox 360. One of the first companies of its kind, 30 years of cyber security are at the core of our expertise. Databox 360 offer a complete suite of easily adapted products to protect any business against the new generation of business and personal cyber risk.
Nikhil Kamboj
Founder – Databox 360 Ltd
With over fifteen years of experience in technology, cyber-security and regulatory compliance, Nikhil has deep understanding of cyber-security threats, security compliance standards, auditing and business continuity. Nikhil holds an Engineering and Master's degrees in Computing; is a qualified BSI Certified ISO27001 Lead Auditor; Certified GDPR Practitioner; ISO22301 Business Continuity Management Lead Implementer; trained NIST Risk Framework expert; member of the Security Institute; an experienced Data Protection Officer and Chief Information Security Officer.
Nikhil's management experience started in 2010 when he was appointed as the Head of IT and Compliance and then as Business Services Director, at a nationally renowned large security company. He was responsible for leading business strategy for IT systems, Cyber-security, Business Continuity and Compliance.
"In today's world, every organisation is digital by default but continuous rise in cyber security threats makes it difficult for most organisations to operate freely and securely. Databox 360's simple Cyber-security Framework offers the required support by embedding security into operational processes and by enabling a safe digital environment."